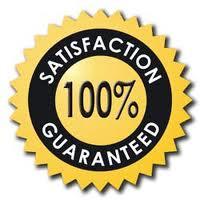 Discover What Our Amazing Customers & Other's Are Saying..
Click here to View My Feedback
"

A

fter trialling this product for 3 weeks, i found it EXCELLENT! AS GOOD AS Other Salon Brands!!

"

"Fantastic - very satisified with service & product"

"amazing! thank u! will buy from again fast shipping A++"

"Awesome thanks, best seller around!!!"

"Fabulous items, arrived quickly , would definitely recommend products and seller"

"amazinggggg product"

"Very quick service and an amazing buy, definitely worth every penny."

"Outstanding trader!!! Highly recommend, look forward to shopping with u again!"

"BEST SET EVER! thanks so MUCH!!! ITS PERFECT!!!"
"After using another salon brand for so long I wanted to compare the two products. And after using Bluesky for 3 weeks, I was pleasantly suprised and very happy with the product and I will definitely be ordering replacement colours as I need them."
- Vonnie Wood, NSW, February 2012
"Being in the industry for 2 decades, I have never seen such a phenomenon since the discovery of gel- I can tell you this,every client Celebrity-to lawyer, doctor, housewife, doesn't matter-they are amazed with it!"
- Tracey, Nail Technician in the US
"I've been in business for over 25 years, and after adding this to our nail treatment menu, it is the most popular by far. The success of this great product is it's great colour selection, lasting results, quick dry time, no smudging, and with uv gel pedicures the client can immediately put on their shoes."
- Debbie, Salon Owner in Melbourne
"I am a 61 year old grandmother of 4. I have had so many problems with my nails in the last few years. Flaking, chipping breaking etc. I just used Bluesky for the 2nd time, the 1st was 1 month ago….loved it. My second application was yesterday, so many co-workers noticed today at the office.
I made some converts for you today, I'm sure.
"
- Mary, Grandmother of 4
"I have had such a problem with my nails lately breaking and peeling, especially as I work on a computer all day. When my daughter told me about Bluesky, I was a little sceptical, but I gave it a ago and
1 and a half weeks ago and I can say I will never go back, I love it! The colour is amazing and stays on, best of all it's given my nails protection and a chance to grow again. I have received so many comments on my celebrity nail look, everyone wants to know my secret!
Thank you Hollywood Beauty Secrets Uncovered"
- Suzanne, Accountant Melbourne
BUY Now,
And Join The Exclusive Group That Have Discovered The Secret!