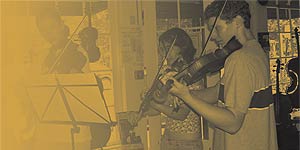 Our return policy is simple:

If you are not completely satisfied with any merchandise you receive, please contact us for an immediate exchange, refund, or credit. Shipping charges are not refundable unless the product is defective.
If a product is defective we will ship a replacement free of charge. Please contact us for more details.
Please note: We cannot accept returns for strings once they have been installed on an instrument or used auction items marked sold "as-is".